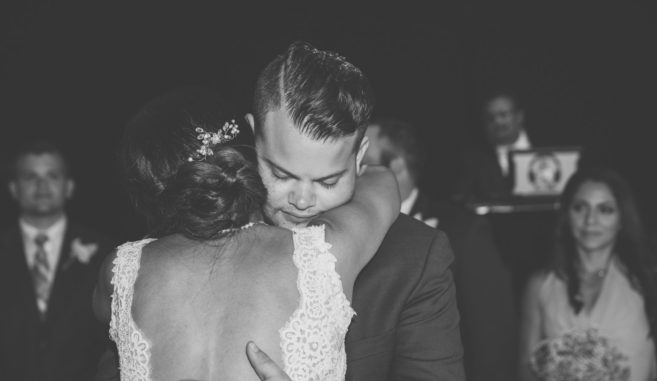 Sandra and Jacob Married!-Highland Brewing Event Center-Partytime!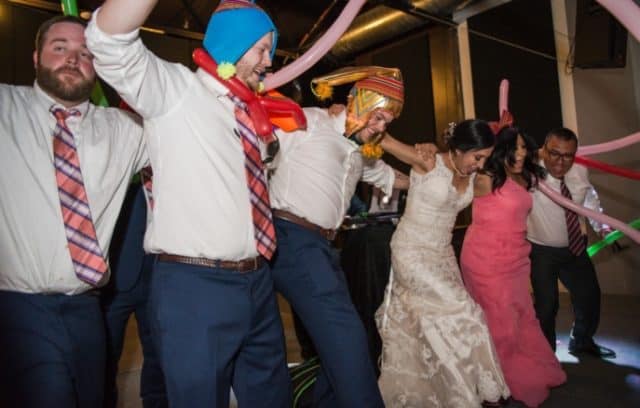 Sandra and Jacob Married!-Highland Brewing Event Center-Partytime!
A Blessing in the Skies
This happy couple was already having a blast from the beginning.Love was definitely in the air. At the first encounter which happened to be a at Bible study, this happy couple has been ordained from the highest source.AMEN! It was such a thrill to meet and chat with Sandra and Jacob. Expectations are more than fulfilled having a diverse mixture of family and culture. One thing that they stressed was of course the MUSIC. The contacted DJ-PLO for that uniqueness of live music and DJ. One thing is for certain..Sandra expressed a deep interest for the "Hora Loca" shown above. This party was a blast!
Here is little snippet from the party!
Wedding Planning for a Successful Party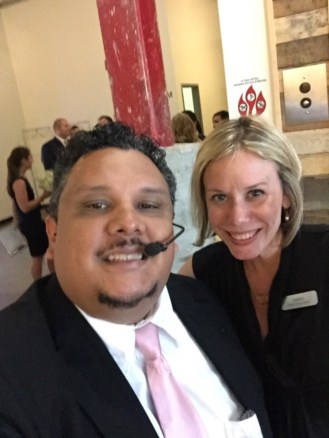 So much time and effort can be a difficult task but not for FireFly Events. When Sandra inquired who would be the right person and company she got a great service. The decor and the planning of everyone involved flowed so smoothly even understanding specific needs from our client. Im assuming when having such a mixed group of people it was a big task but we worked to make sure it was a great night and it was! Firefly Event Company is an event planning company specializing in Asheville weddings and custom events. Passionate about being a part of your big moments and celebrations. Venues all over the beautiful mountains of Western North Carolina.
Sandra and Jacob Music Playlist for their Wedding
Talk about cool and electric Sandra loves good ole dance music. Her tastes where the likes of
Tu amor me hace bien by Marc Anthony
La gozadera by Gente de zona
Cupid Shuffle-YMCA Watch me (Whip/ Nae nae)
Thriller" By Michael Jackson
Juju on a beat" by Zay Hilfigerrr,
Cheerleader" by Felix Jaehn
Gozando en Miami" by David Calzado y su Charanga habanera
Uptown funk by Mark Ronson
Happy by Pharrell Williams
Time of our lives by Pitbull &Ne-yo
Cha Cha slide
All these selections are a compilation of the best music for parties found on the website link here. Another great resource is Spotify which I use frequently when playlist are shared with me.
Having a Wedding at the Highland Brewing Company.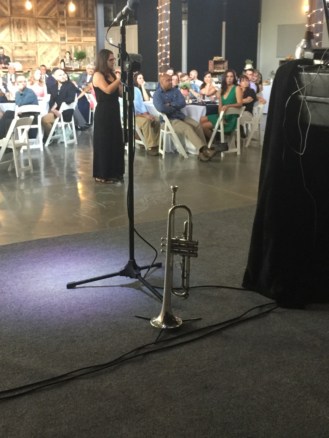 The event center features soaring ceilings and natural light from massive clerestory windows. Sunsets are epic. Mountain views are expansive. Such a beautiful view and its perfect for ceremonies. I know that the
separate changing rooms are available for the bride and the groom. Easy access from the first floor with a elevator on the side. As well as a repurposed shipping container that serves as the bar and bathrooms on the rooftop bar. The stage has AV capabilities is perfect for awards banquets, concerts, bands and other performances. When I was hired as a DJ, this provide space for my other instruments as well.
The maximum occupancy inside is 450 guests, with up to 150 guests on the mezzanine.Maximum occupancy on the rooftop bar is 300 guests. Lots of great info on the website.
https://highlandbrewing.com/ashevilleeventcenter
Such a great party with Sandra and Jacob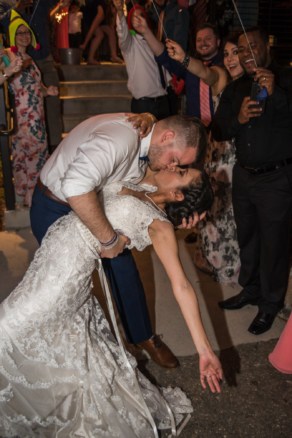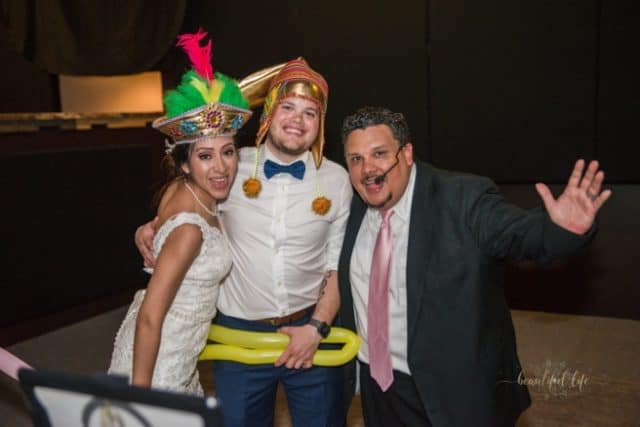 These are a fine young couple that really know how to party. Don't take my word for it, just read the 5 Star review from them.
"LET'S PARTY ALL NIGHT! We decided to hire DJ PLO for our wedding day. I am from Peru and my husband is from NC and we wanted to bring both cultures together. Oh emm geeh!! it was so much fun!! Patrick kept the party going all night and all my guests had a great time! He is so easy to work with and the best musician and DJ! Thank you Patrick!!
Muchas gracias Patrick! Toda mi familia se divirtió muchísimo. Quedamos encantados, cuando tocaste la trompeta en el cocktail hour! Super bien!!!"
and here is a great video by Beautiful Life Films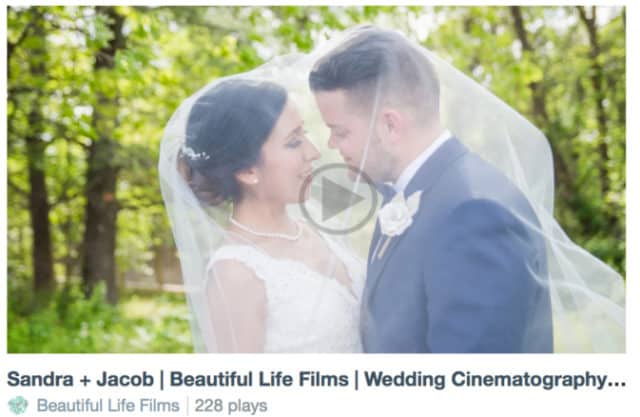 Sandra and Jacob Married!-Highland Brewing Event Center-Partytime!
CREDITS
Venue: Highland Brewery Asheville NC
Wedding Planner:FireFlyEvent Company
Photography and Video: Beautiful Life Films
Music: DJ P-LO The Ultimate Dj and Live Music Experience