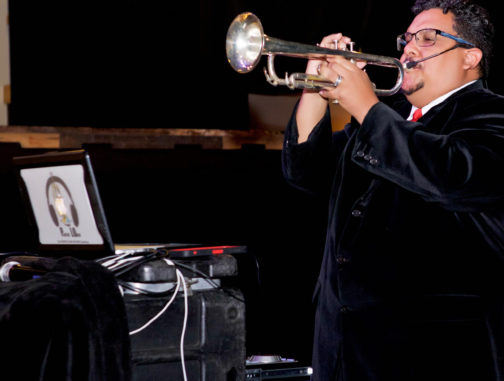 Beautiful Wedding Venue -DJ P-LO performs-Highland Brewery Event Center
Beautiful Wedding Venue -DJ P-LO performs-Highland Brewery-Asheville.
Nick and Alex wanted to have the perfect mix of a wedding dj and live music! At the Highland Brewery in Asheville,NC. they have not only a great selection of beer but a very nice wedding event center. When having the best Asheville Experience, Highland Brewery is a must when considering a venue in Asheville to get married.
The Brewery
Highland Brewing Company has crafted the highest quality beer with North Carolina mountain water since 1994. Family-owned and Asheville's first legal brewery since Prohibition, it is a favorite destination for beer fans, music fans, and families. From the balanced, food-pairing favorite Gaelic Ale, to the tad aggressive, fruit and pine hop-burst of Highland IPA, the portfolio always showcases quality. Very Cool spot!
The Event Center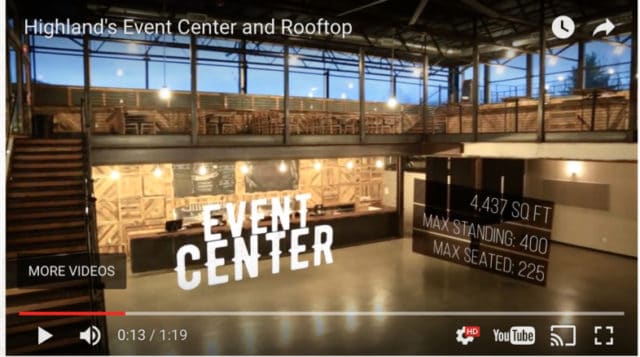 It is for sure perfect spot for a wedding, fundraiser, meeting or other gathering.Adjoining a Rooftop Beer Garden, our state-of-the-art indoor Event Center boasts two levels, multiple bars, complimentary WiFi, changing room, and a permanent stage with lighting and A/V. Accommodating groups of up to 500. Christine Kavanagh is the person to reach at 704-650-6564 email her ckavanagh@highlandbrewing.com. As well, click on the picture or this link to see a "drone" view of the center.
Nick and Alex Silvano Wedding at the Event Center.
The Silvano's with the perfect mix of live music and DJ .so they felt DJ P-LO was the perfect fit. They really loved the trumpet as background music as their guests were seating and having the main course.Here is a great pic taken by no other than Brittany Sisk from Inspired Life.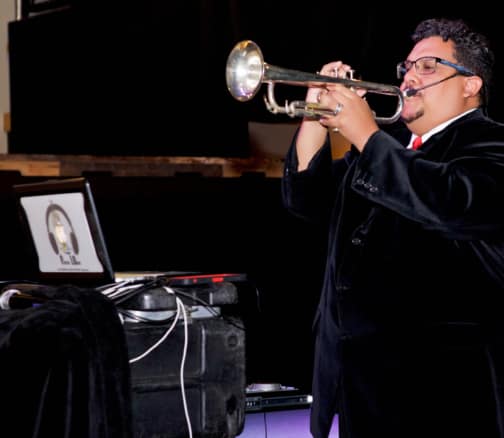 The Music Mix from DJ P-LO
Live and DJ spun music that included over 200 plus songs. It included 80's 90s. Pop, some Pitbull and the classics. a great resource has been providing the the resource that is online when selecting music. This made the job easier as to customize the wedding. Another avenue they chose is sharing their Spotify Playlist. My name on Spotify is djplomusicjockey. Utilizing the portable hotspot, I was able to fulfill guests requests.
Another 5 Star Review!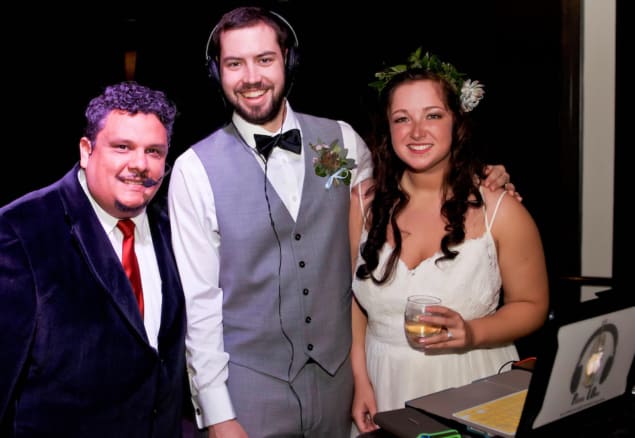 "DJ P-LO was a true pleasure to work with! He was incredible patient with me- as I am the slowest email responder in the world, and offered amazing service. Our day went truly without a hitch. He had everyone out on the dance floor the entire night, and transitioned perfectly with the flow of the evening, keeping it PG for my grandparents and children at the beginning of the night, and then getting rowdy with my younger friends near the end. His questionnaire was perfect to make sure we didn't forget a single magical moment and got all our favorite songs included. Also the price was more than reasonable for what an amazing service we experienced, ended up being more affordable than I expected when i started talking to different DJs and Bands!"-Alexandra Silvano
Vendors
P L A N N E R
CONTACT: Erin Lowndes
EMAIL: erin@plainwithsprinkles.com
PHONE: 828-649-5233 (office) / 804-516-7680 (cell)
V E N U E
CONTACT: Whitney Hoy
EMAIL: whoy@highlandbrewing.com
PHONE: 828-412-0392 // 828-776-9552 cell
O F F I C I A N T
CONTACT: SUSAN MARLAN
EMAIL: info@belovedceremony.com
PHONE: 828-891-6323
C A T E R I N G / F L O R A L
CONTACT: ASHLEY TERAN
EMAIL: ashley@smasheventsinc.com
PHONE: 786-338-3655 (cell)
P H O T O G R A P H E R
CONTACT: BRITTANY SISK
EMAIL: brittany@inspiredlifeavl.com
PHONE: 828.779.8401