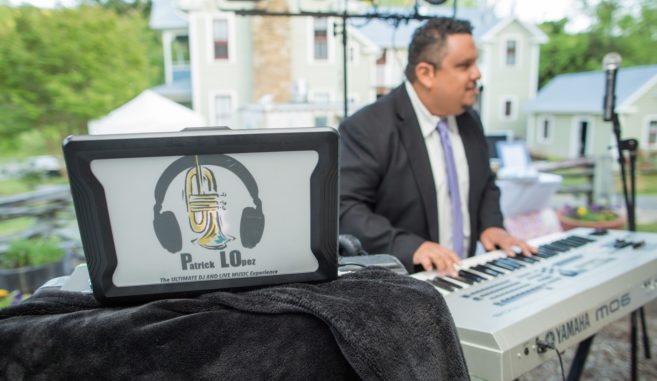 Another 5 Star Review-The Farrells Wedding Day-Weaverville,NC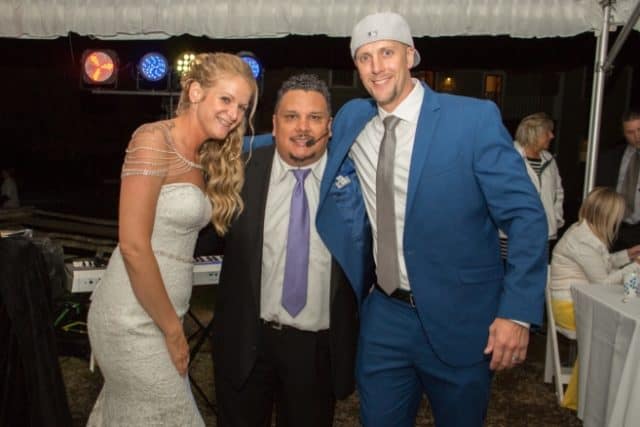 Nothing beats a North Carolina Wedding. Patrick And Natasha's beautiful moments all captured the true essence of the Mountains.When they decided to have a NC wedding, they paid no expense of getting it. With the help of the beautiful property of the Carolina Jewel it made their dreams come true.
The Carolina Jewel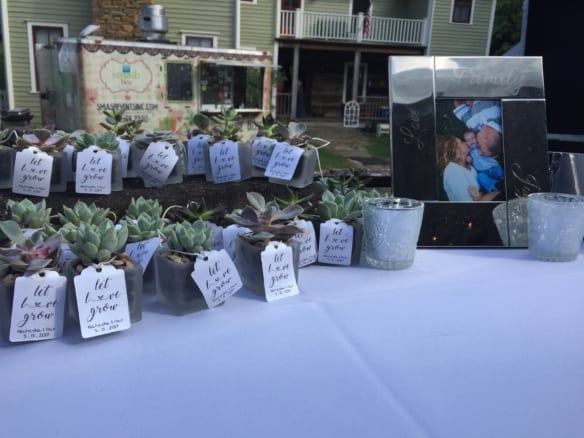 The Carolina Jewel has 4 beautiful properties. It is an historic "gem" in the beautiful North Carolina mountains where you will find a blend of history, nature and convenience. This beautiful rental property is located just twelve miles from the epicurean center of Asheville and can accommodate up to 17 people. The Carolina Jewel rests on a beautiful green meadow surrounded by a breath-taking babbling brook. In the spring, wild flowers pop their buds though the four acres of trails and in the fall the foliage rivals the brilliant colors of spring. There are 4 type of cabins available and all so different Its nothing but true beauty for a Asheville-Weaverville wedding experience.
Smash Events great food for a great occasion!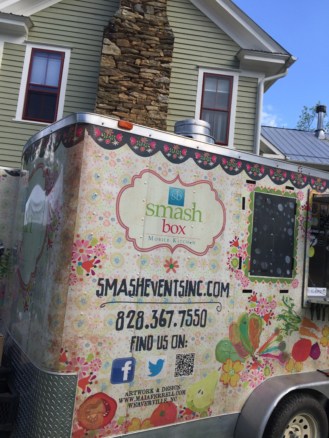 Its always a thrill to work with a great vendor. Ashely always makes it point to make sure that timing for catering to her clients is precise. Smash Events, has grown into one of the premier Catering, Floral Design, and Event Coordination Companies in Western North Carolina. So what that expertise she delivers and helps where help is needed. When it came to Patrick And Natasha's catering needs not only did she deliver, she helped out other vendors with whatever they did. She is a true pro. I just love working with her! She also did help with Sandra and Jacob's Wedding  as well as Melissa and Eric's Wedding that we worked mutually.
Music Selections-Lots of Live Music and Lots of Djing!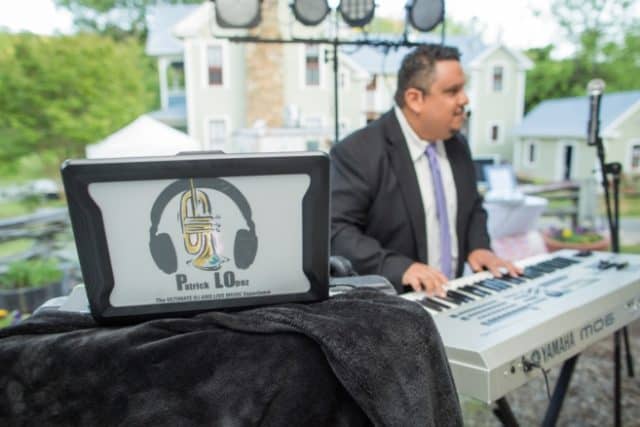 Natasha wanted to make sure that there was plenty of live music and as well music that I could spin. I gave her the option of going conventional with some background music as her guests were sitting down before the ceremony but she wanted the live interaction of live music. So I made sure that I had my keyboard to play and stop at the sight of the starting of the ceremony. The selections were just nice relaxing string songs that I was playing. Played some Beatles and some jazz. It was the right music for the ceremony.
As the cocktail hour started, It was more jazzy songs that i played. I also included some old 90s R&B tunes the the guests really enjoyed. One guest was really in awe at the fact that he could recognize songs without anyone singing. He told me "Man..You are amazing".Such a great compliment when my clients guests are truly enjoying the moment.
Dancing and More Dancing
Nothing is more important that making sure everyone is having a great time. I always encourage my brides to see the FAQ page for information on putting their day together in the case they have no wedding planner. When it comes to selecting music a good idea is to let me follow you on Spotify. Its always good for me to see and even use (on the fly) your favorite songs.Natasha and Patrick really liked some old school hip hop as well as songs from Miami. From the Live music at ceremony and the mix they wanted, it was really from all parts of the world. Here is a small clip of the dancing that took part that night. What a fun loving group.
Another 5 Star Review-The Farrells Wedding Day-Carolina Jewel Home-Weaverville

When finding the right combination for your party, make sure to do your research. I constantly look for your ways to make the life easier for all my clients. Tons of tools available online as well as vendor referrals to make your day special.  Make sure to look and compare with information online. If I were to get married, I would look into as many search terms on Google. Google is one those tools that has tons of information. Just searching for leads, make sure you read all reviews.
Just make sure to fill out all information in its entirety.Especially when adding information on the notes section. There you can be as specific as you can. The more information you have the more I can offer you on my different packages available. Not all parties are the same. Some range from intimate gatherings of 20 people to 300 person reception. Some require lighting or not, or even a photo booth as a added feature. As times have changed for just providing music, my website is really becoming a one stop shop.
And on that note here is a list of vendors that made Natasha and Patrick's Day so special.
Venue-
Hands down very cozy and very nice venue for staying over even if your not having a wedding in Weaverville. They do have more available cabins for rent. The accommodations really fit most party sizes.Visit their website on the link provided.
Catering and Event Management
As I mentioned in the blog, Ashley hands down is one one nicest people I know working in our industry. She is very capable of not only great food but handling your party needs. If happen to read this article and visit her site. Please let her know how I feel about her company. Absolutely great! Make sure you visit her website.
Photography
All the pictures provided where not only by the creative work of Mira Photography.By taking a look at her blog, Michelle has some stunning views of her past clients. Her team is very versatile in capturing those moments that only a photographer can do. I really love the pic of the computer and me faded in the back round playing piano. Such a natural eye in capturing moments.  I love that the logo came out very clear. She is very talented.
Thank you for reading. Please visit the rest of the site for more useful information.