DJ P-LO Pricing Information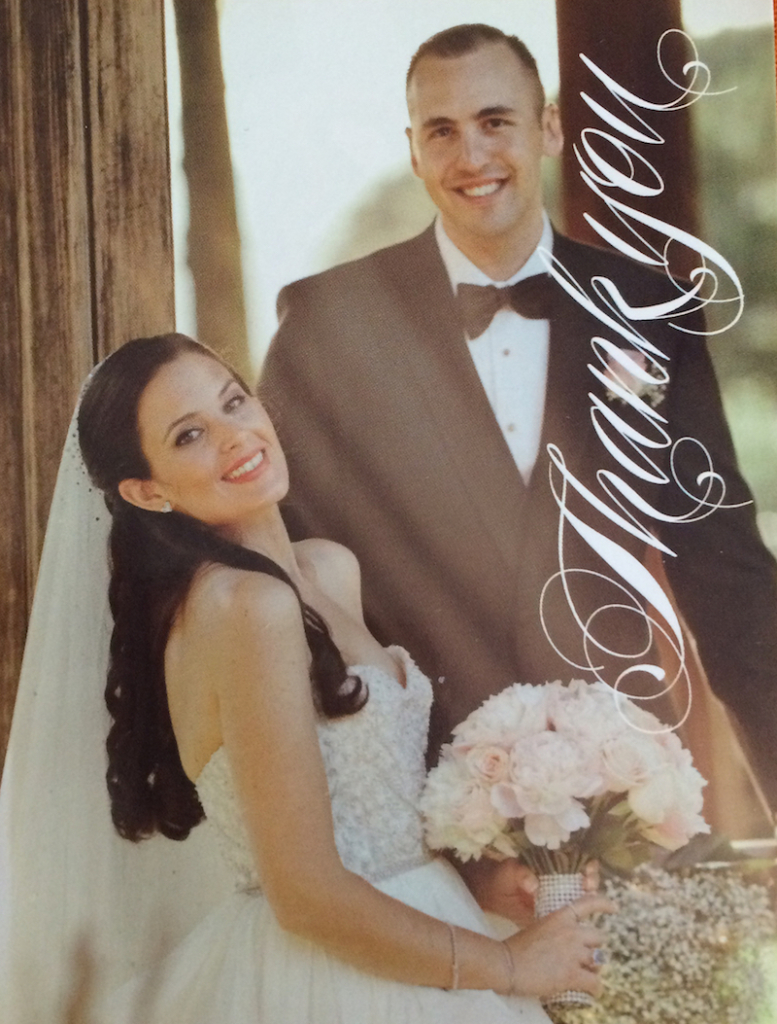 DJ P-LO Pricing Information
One many questions knowing what package is right for your party. There are so many variables and I hope I can shed some light in this common question.
Why is it available with lighting? but I need no lighting…
I'm thinking of a photo booth…do you offer those services..
I have a very small party and I have a family member that wants to sing at the ceremony…
I love the fact of live music too, can you play during my dinner portion of the evening?
and list can go on and on and on….Not all parties are the same and I hope I can explain it here.
With DJ Services from DJ P-LO rest assured that you will always get what you want and what you need. Some venues that I have hired me require some basic information to suit what they personally cater and what your party will look and sound like. You have to make sure you do your research and ask all your questions to your venue.
Questions to ask to your wedding venue
1.Does the venue include lighting? Some already do so don't spend that extra money unless you want to. It does make a difference with really good up lighting. Here are some pictures to see what It may look like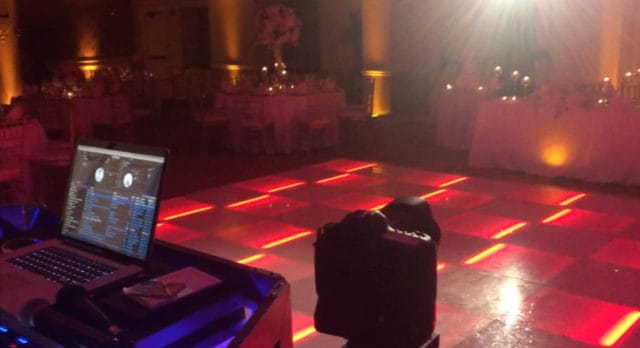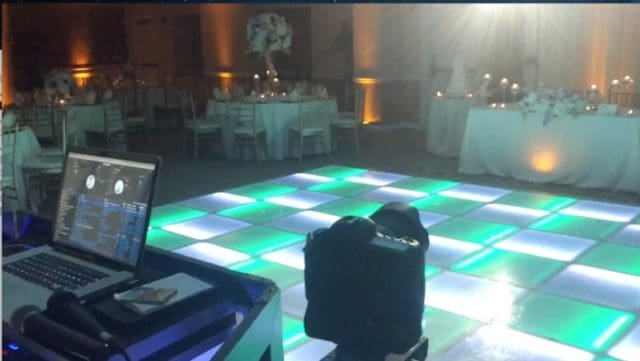 Lighting on Dancefloor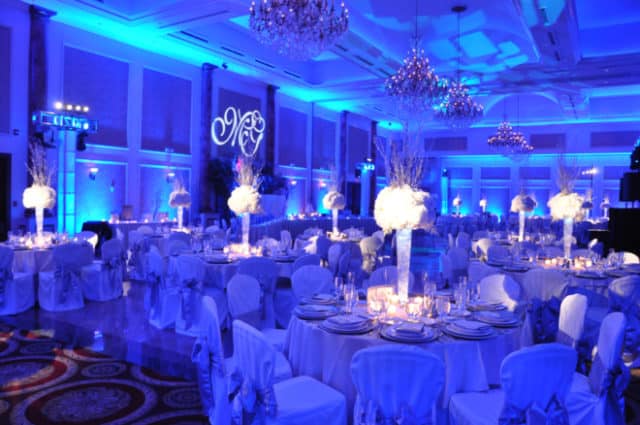 Example of Up Lighting
2.Is the venue outside? Sometimes they enough lighting to illuminate the servers and staff to serve your courses. If they do, you don't need the lighting. But It really adds so much ambiance so its just a preference.
If you want Inquire about adding this to your party.
but If you don't need it just don't get it.
Difference between Good Dj's and Bad Dj's
Sound
3. I am renting a space for 300 people but I only have 200 guests coming..Do I need a lot of sound? In the interest of having a enjoyable experience, upgrade to the premiere package. by opting out for more sound it will push the speakers for having a distorted sound. All things have a capacity and with sound. Here is a example of what happens when you push speakers to capacity.
BAD SOUND
GOOD SOUND
The last thing you want is to ruin a day with distorted sound. I don't know how many clients have made this choice only to find that no one ends up enjoying the evening. Make the choice and read how the packages can accommodate your day for the perfect sound!
There is some music that when I get from clients from a YouTube link and or other means don't offer the best sound. I always recommend to just create your playlist on Spotify .The premiere feature allows you to have music downloaded at least by 320kps which sounds very good.
Remember the music makes the party!
Tear down and Setting up Fees?
That to me is just PLAIN RIDICULOUS! I am hired as a mobile DJ so all prices are flat rates. The prices do change when more equipment is needed So be VERY CAREFUL when get quotes from DJ's wanting to add this their prices.
DJ Package is right for me?
Depending on your day, time, location, in or off season, pricing is available for most budgets wanting DJ services. Send a quick inquiry here to find out which one will suit you best. A good thing in the meantime is to at least have size of your party to start with the pricing process. The packages down below are available to add to your online request.
Silver Package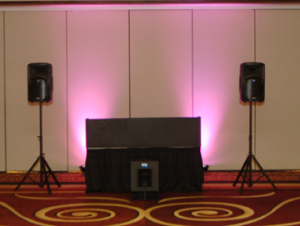 •10-40 people to accommodate
•perfect for house parties, background music
This package is suitable for the small gatherings where you just need some music for back round and for rehearsal dinners. Mics and Mcing is also available with this package as all rates are flat. There are no hidden charges.                                       
Gold Package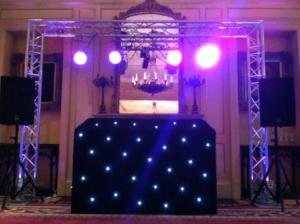 •50-80 people to accommodate
•perfect for small weddings, small fundraisers,private parties
This package is very common for the intimate but some more than a handful of guests. When doing multiple locations as in the case for ceremonies and receptions held in different places,speakers that are used in the silver package are used for that purpose. This is included in the price.
Premier Package
•100-500 people to accommodate
•5000 watts of power per side (10,000 watts of power)
•Full lighting with trussing
•Weddings,Corporate Events, Galas, Reunion Parties,etc.
This package is with all the bells and whistles. Included as well:
Live Music from me on Piano and Trumpet
Full lighting with additional pars to fill up a 200-300 capacity room
All music available via hot spot and or from the 20,000 and growing music library
Free in person meetings to accommodate to your specific needs
Coordination meetings with planners, officiants and photographers. all done in person or via video conferencing.
Photo booth upon request
Not all parties are the same so ask questions
Some services when searching require lots of preparation and as well lots of questions to be answered when sometime you don't have all specifics. the GREAT THING IS that you can see what questions need to be asked when it comes to music with my online questionnaire. It does require to submit a password for only serious inquiries. My suggestions as well is find out:
Venue Location
Do they have lighting
How big is the room
Do They already have sound for at least the ceremony
These are some just some things you can ask before hand to get the proper quote. when this information is available, the next thing is to see your party timeline. you can send all this information via the online request info page here. They key thing is being prepared. There is nothing more stress free is to know that you are being taken cared of :). with the tones of links and information found on the website, you will have what you need for a party to remember!
DJ P-LO Pricing Information