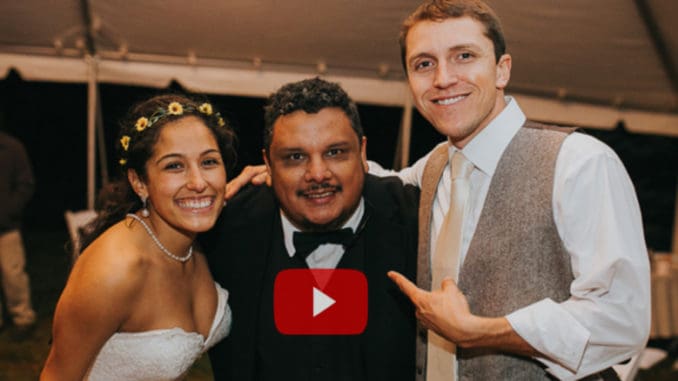 Video Testimonial-Melissa and Eric-DJ P-LO in Clyde,NC
Video Testimonial-Melissa and Eric-DJ P-LO in Clyde,NC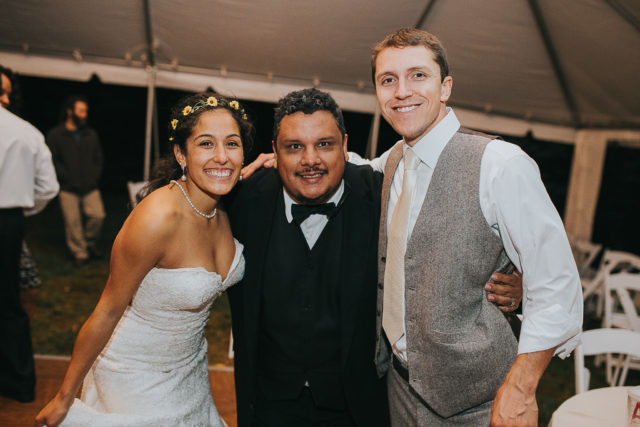 What a great couple! Melissa and Eric are the nicest people....Im so happy for them. They really wanted to have their wedding in Clyde, NC Why you ask? Its such a beautiful area. Very rural and a very beautiful getaway.
Meeting the young couple
At first, it was hard just to coordinate times to final details since it was during busy wedding season in NC. October seems to be the time to get married..Changing of the leaves, the weather,location, its just a perfect place for a wedding. When we finally got things together, I was excited to announce their very fun wedding. The theme was Star Wars and they had the bridal party give them the Salute with all the Star Wars props..It was so cool.
Dancing the Night away
This crowd really knew how to get down and just have a great time. You can see in the pictures that captivated the time with Friends and family at the wedding. Just take a look!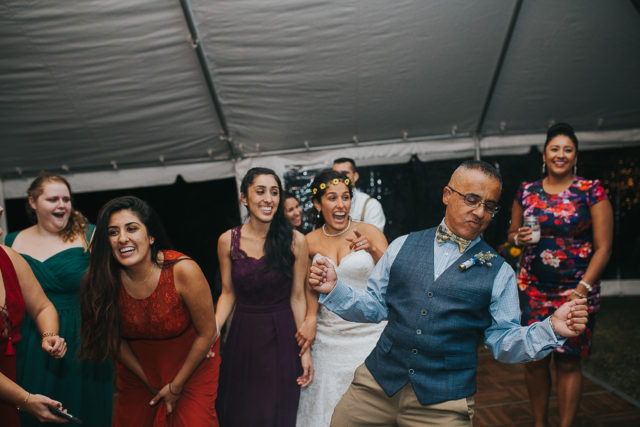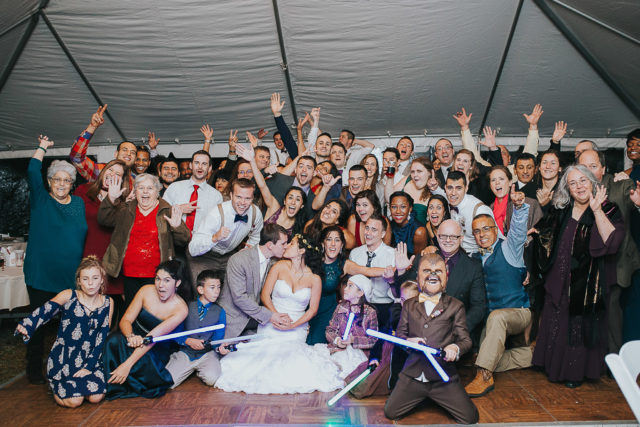 Great moments caught than by no one like the great wedding photographer Stephanie of
Stephanie Rose Photography
Salsa, Country and 80's
The wedding music flow kept the party going with the selections the chose. Wagon Wheel into some classic Salsa and keep the party going with great classics fro the 80s, they really had so much music that it was a joy to mix the music for them. Congratulations!!
Review
5 Star Review from
Wedding Wire
DJ-PLO was great! He DJ'd my sisters wedding a few weeks ago and was very accommodating! After realizing my sister (the bride) made a boo-boo by changing time of the event and forgetting to tell PLO, he was still able to find a way to make it all work!! He went over and beyond to make sure everything was ready. Not to mention us being hispanic - so his taste for spanish music was the perfect touch. Would definitely hire him again!
Thanks for being part of such a great day for us.
Credits:
Wedding Venue:
Private home in Clyde, NC Wedding Photographer:
Catering:
Smash Events Inc
2016-11-01T17:46:31+00:00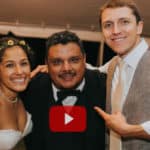 "It was a perfect wedding" Thanks DJ P-LO!
https://djp-lo.com/testimonials/video-testimonial-melissa-eric/