Karaoke DJ P-LO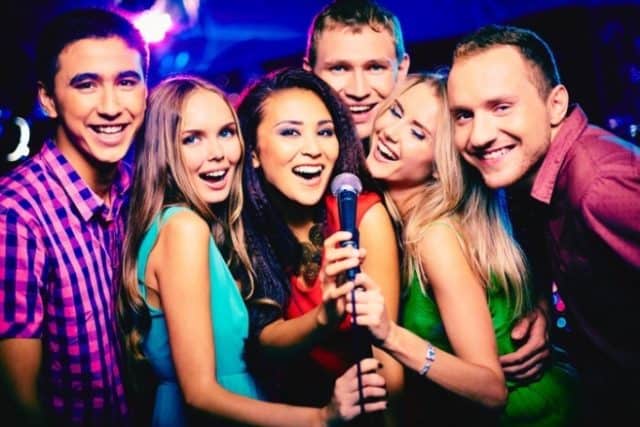 Karaoke DJ at the Party?It is singing along to popular songs that cover many styles and genres of music. The words to the song appear on a color monitor so that the singer knows when and what to sing. It can be such a blast and suitable for all ages. I have thousands of quality soundtracks available to choose from.
DJP-LO offers Karaoke and will bring a huge selection of songs for you and your friends to rock out and dance to. Just follow the screen and sing along!
You now have someone to keep the party rolling with your guests as part of the show. Not only will I explain how it works (you'd be surprised how many people have never tried it!), but I will also queue up the songs, organize singers, and encourage more guests to participate. Its so fun and interactive and with the right mix of music as well as people singing along, its a blast! This has been vital in making even a small gathering come to life with lots of fun and excitement. From Classics to Top 40, Latin, Country, Bluegrass, Freestyle, 80s,90s,Jazz,Shag Music and much more. Ideal for most private events wanting to add Karaoke.
Karaoke is a wonderful entertainment option for guests of all ages especially teenagers and adults. Having this type of party is a fantastic idea for a sweet 16 party or adult birthday party. Once a few guests get into it, everyone else will soon follow! The party never stops with so much excitement! For more information, click over to the information page here and let me plan your unforgettable party with DJP-LO!
Please include size of party, location, hours needed, styles of music, type of party in your information submitted.