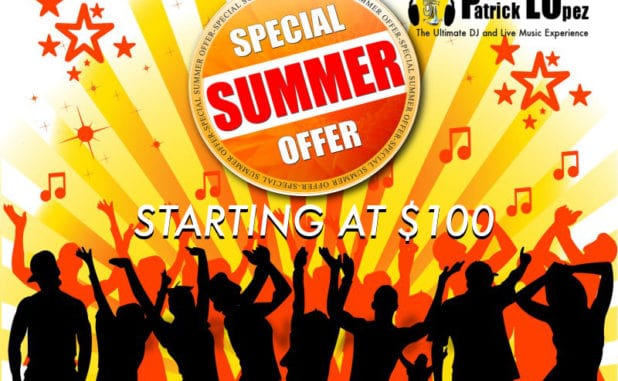 Just for Summer-DJ P-Lo Services @ 100 Dollars!!
It's come to the time of year where the sun and beach are hand in hand. As well, great time for parties of all types with 2017 summer rates.
DJ for Weddings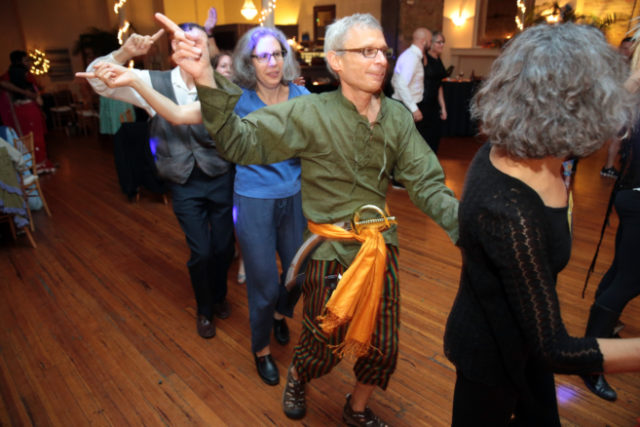 Some people just have time for the quick wedding time in the summer due to everyone having some flexibility with timing. Being on vacation,summer break, summer school,etc. So as far as having the summer deal, he is the break down
At 100 dollars an hour you get:
Music for parties or 50 people of less
extra speaker for ceremony ( the is a 100 dollar value by itself)
Includes Mcing for the night
a three hour minimum is required for this rate
50 people-99 people the summer deal is at 150 per hour including:
music and equipment for 50 -99 people
extra setup for ceremony including speakers, microphones,etc
lighting for dance floor
mcing for the night
live music for ceremony, cocktail or part of the dinner portion of the night
Parties of 100 or more get this as the summer deal package. rate is at 175 an hour
music and equipment for 100 people-200 people
extra setup for ceremony including speakers, microphones,etc
lighting for dance floor
mcing for the night
live music for ceremony, cocktail or part of the dinner portion of the night
additional uplighting for room ( this is a 250 dollar value)
The rates are effective imediately and will expire Sep 1 or the first 100 clients. Which ever come first. Use coupon code: summer2017 for discount. for more information on weddings, click here.
DJ For pool parties and birthdays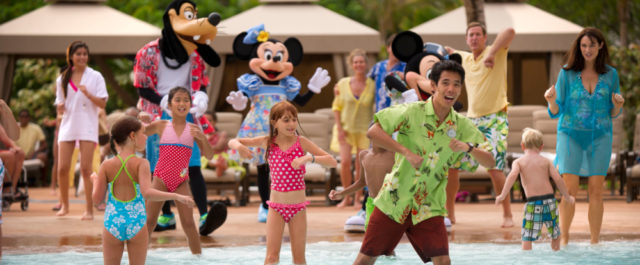 Everything stated in above deal applies when it comes to having that pool party of birthday party.You  know it's not a party without music and dancing poolside. I perform several condo and apartment pool parties whether being in South Florida and or in Asheville.  What makes a pool party special?  Well you can't hire a DJ, have them just play some songs and expect people to leaving saying that was a blast. You need games, contests, races, competitions, prizes. A breakdown of things included:
music and equipment for 1 person-100 people
extra setup for  speakers surrounding party area- surround sound for a full sound for all guests
mcing for the games, giveaways, etc.
live music for and interaction for a full experience at your celebration
Nothing beats having interaction at any party. The Music makes the party!
Rate for these parties are 150 per hour with a 3 hour minimum.Use coupon code summer2017 for discount.
Karaoke DJ for the summer 2017

Nothing beats having some tunes to sing a party. Why not have fun with Karaoke Services with DJ P-LO.
Karaoke Fun!
As the Karaoke DJ and  it's your my job to bring out your guests' inner divas while respecting their wishes if they'd rather just watch. Music of every genre will have a good chance to encourage shy folks to sing back-up to give them an opportunity to get used to being on stage.
When faced with a lot of stage-frightened guests, turn them all into karaoke kings and queens by starting off with group sing-alongs. Get everybody singing and dancing together by choosing classics like "YMCA" and "Greased Lightning." Your guests will appreciate a list of easy-to-sing hits.
One great thing that is a smash is getting everyone involved by having participation singing. It when I go on them and sing and have people sing with me. It really breaks the ice.
One tip from karaoke bars that I do is I created songbooks available via pdf that is readable on all mobile devices. it really makes it convenient for a person to use their phones to see what songs are available. As well, having the portable hotspot, 99 percent of the time I can pull songs from my servers if I don't have them available.
To break up the nerves, I will then DJ some fun songs to keep the mood nice and lively. It gives a break to the guests and its them settled in a good and fun atmosphere.
One great thing too is including prizes for best song, best impersonation, biggest crowd pleaser, wackiest song choice and most enthusiastic performance.
Summer Fun is until September 1 or the first 100 clients
When finding what type of party fit is right for you, don't hesitate to call me @ 305-343-9065 or shoot me a text and make sure you mention the discount code of summer2017. This way you get the summer deal of a lifetime. Also, you can see all other types of parties I do
When it comes to having a event with music, please remember in doing your research and finding the right DJ or Band.
Some things to look for are the following:
Reviews– Reviews from reputable clients that you can contact. Many reviews that you find online can be replicated very easy with bogus information so make sure people can be contacted for at least a verbal reference.
Vendors– Vendors in the area of services like venues, photographers,etc are vital to backup validity to any other service.
Personal Meetings- With the availability of video conferencing, Skype and FaceTime are available in the case you not able to meet in person for a meeting to discuss your party. Its fairly simple to even setup a time to meet. Email me @info@djp-lo.com to discuss a good time to discuss your party.
The best way to get a immediate quote now or even to schedule a meeting is to go to the online form to get it now!
Servicing South Florida and WNC
this summer deal goes all through:
FLORIDA
Miami
Coral Gables
Pembroke Pines
Fort Lauderdale
Boca ration
All over the 305 and 954 area codes
NORTH CAROLINA
Arden
Asheville
Candler
Black Mountain
West Asheville
Charlotte
South Carolina
Ready to book your party?
Here again is the best way to reach me:
Call: 305-343-9065
Text:305-343-9065
Email:info@djp-lo.com
Fill out all information @  online form
And don't forget your discount code summer2017 
Lets all have a great summer!