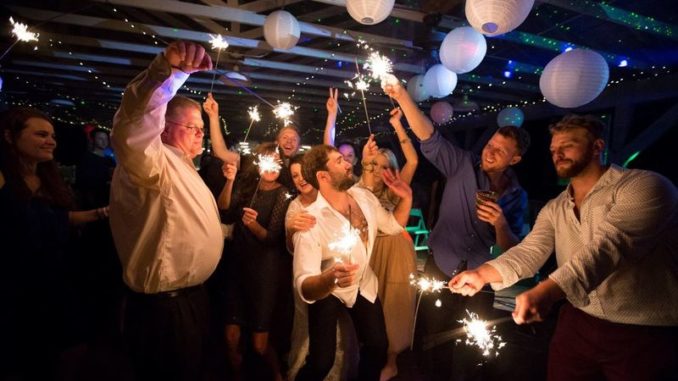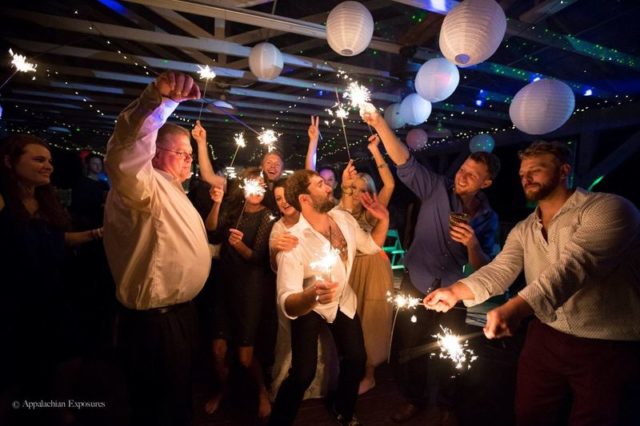 The Anger's jamming out to DJ P-LO-Bryson City, NC.
Bryson City is the home of the beautiful Nantahala Village. Its the prime location for weddings in Bryson City. Matt and Kari already had a chance to check out DJP-LO at Beca and Nick's wedding before hand so they know what they were getting into….Into a great time!
There is nothing like having brides and grooms seeing the service in action. It does help with the reviews online ( in my case you can see it on the blog). Matt and Kari did their research but leaned on a past experience regardless.
Ceremony Time
You can find many venues that have a view in NC but the village has one of the best. Take a look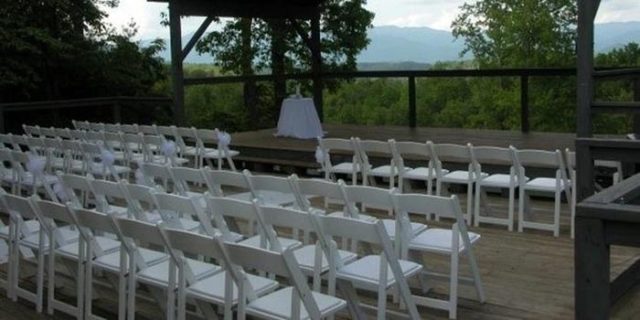 A dream hidden gem in the Smoky Mountains of Western North Carolina with
incredible views as far as Tennessee. Nantahala Village offers the perfect setting for your wedding day with all the beauty Mother Nature can possibly offer. This is just a very brief description of what it is . You need to see it for yourself. This was the setting for the beginning of a great day for Kari and Matt!
When finding out about the Nantahala Village. Its is in the heart of the Great Smoky Mountains of Bryson City, NC , This wedding venue is the ideal North Carolina vacation destination. Its a perfect spot for romantic getaways, family vacations,  weddings, and group events.  The lodging options including well-appointed Lodge rooms, suites, and cozy rental cabins – many have hot tubs and some have fireplaces too.
One of the great amenities are  Onsite dining , whitewater rafting outfitters, zip-lines, miles of hiking,biking trails, and premier trout streams just minutes away.
The Party-Get down with the Anger's
When it came to providing the music, they shared a pretty nice list of music to play.
Wagon wheel
2. Brown eyed girl
3. How sweet it is
4. Home.
5. Boot Scootin Boogy
6. Copperhead road
7. Drop it low girl
8. Uptown funk
9. I wanna dance with somebody
10. Hey ya
11. Turn down for what
12. Billie jean
13. Party rock
14. Don't stop till you get enough
15. Gangnam style
16. Ho hey
17. Push it
18. Electric boogie
19. Save a horse
20. Macarena
When it comes to music , I really like giving as many options to the music. The resources online really do help.But,I love to give complete freedom to choices for music. Having my portable hitspot does gives my the library available in the case of that random song. It does make a difference when keeping everyone happy!
DJ P-LO is truly an exceptional DJ at a very competitive price. He was so responsive to my needs! His experience was able to guide me in knowing what type of equipment I wanted and needed such as extra microphones, speakers, etc. for ceremony deck (in addition to reception), fun lighting for the dance floor, etc. He played all the correct music, is talented in playing his own musical instruments, easily gets the crowd going, and quickly fills up the dance floor. I have nothing negative to say about my experience with DJ P-LO. I continue to get compliments about how awesome my DJ was weeks after the wedding!
Vendors
Photography: Appalachian Exposures
Venue: Nantahala Village